Since April 2016 I have gained many clients, some of these include: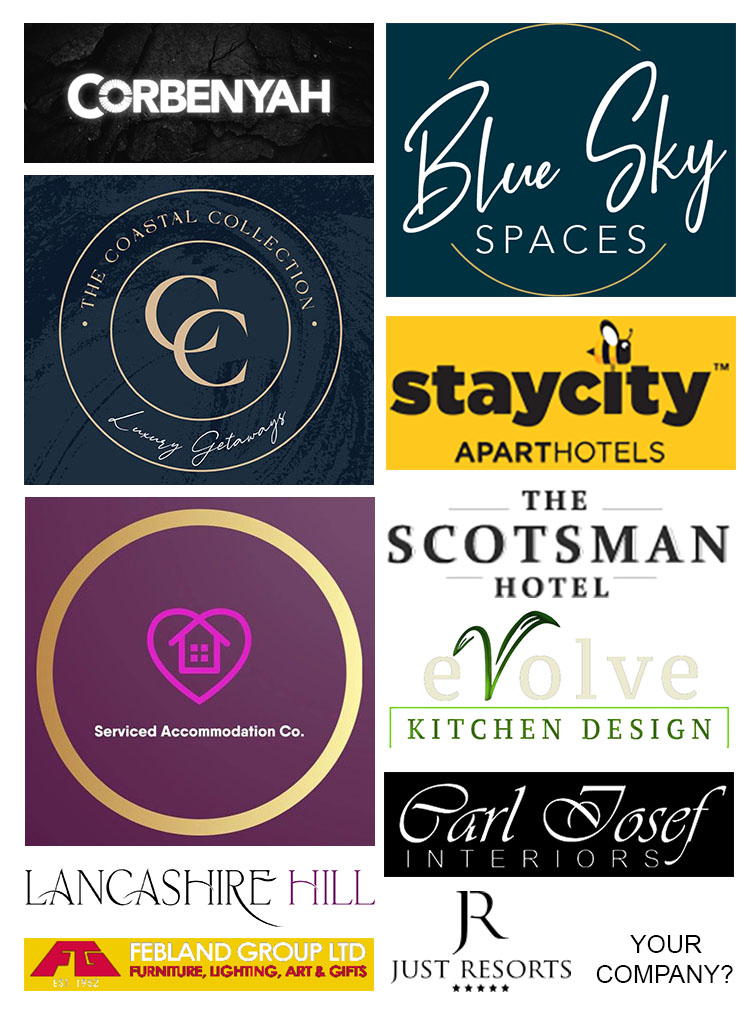 Lancashire Hill—–Blue Sky Spaces—–Just Resorts——Febland Group—–Stay City
Scotsman Hotel—–Coastal Collection—–Carl Josef—–Serviced Accommodation co
Reviews:
Nicola Torbett
I have, and will continue to recommend Ash to anyone who needs to market their property for any reason be it sale, rent, holiday let, interior designers and decorators. Get your work showcased by a pro and watch your business grow!

I have been using Blackpool Property Photography since 2018 after I realised that capturing my rooms and properties in the best possible way was going to make me and my business stand out from the noise. And it worked, it still works and I would not be where I am in the market without Ash's work as my voice. I love the fact that he knows I don't want heaps of images to wade through, I let the expert do the work, and what I get back (very quickly) is a selection of first class photos to represent my own products and services. Thank you Ash, for everything you've done for me and Lancashire Hill!
Vikki Ashton
Ashley at Blackpool Property Photography has worked with us at Just Resorts Limited on many occasions, his work is faultless, creative and excellent value for money. I wouldn't hesitate recommending him.
Natasha Buckley
We have used Ashley's photography services for our holiday and short term rental business for a couple of years now and can honestly say we would not consider going anywhere else. Aside from the fact that Ashley is easy to deal with, friendly and reliable, we have also seen an increase in demand for our properties following publishing Ashley's photos. We would highly recommend him to anyone who is looking for a photographer.
John
Been using Ash for a few years now, to do property photography. Great service, friendly guy. We've had some of his images in display in winter gardens.
Certainly has the creative streak with the lens.
Will continue to use his services in the future.
Daniel Reese
Absolutely fantastic photographer. Always quick to respond, great turn around time and quality photos. Highly recommended.